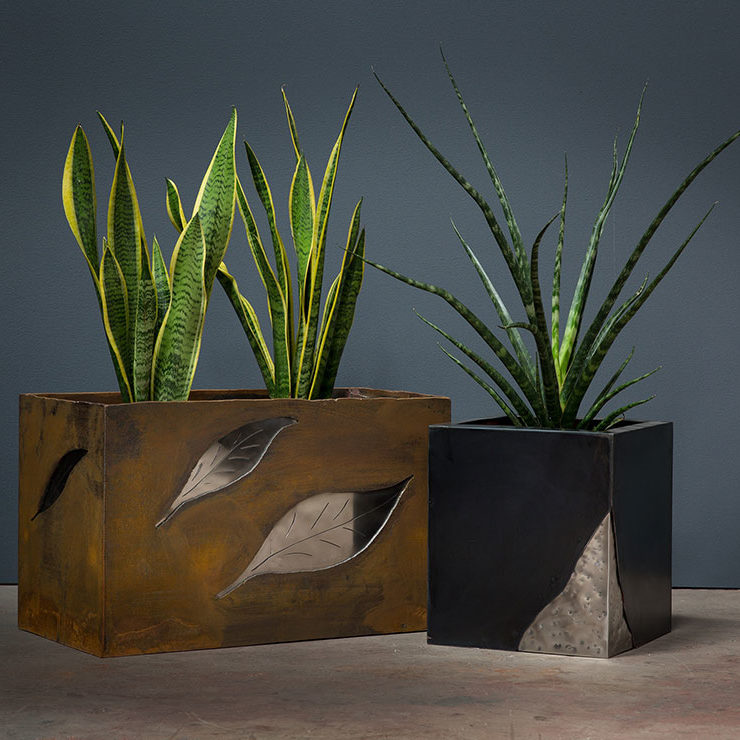 Mixed Metal Planter Box (set of 2)
These planter boxes were crafted from several different materials and can be purchased as a set or individually.
The large rusted planter box on the left is made from core ten with polished stainless steel inlays.
The smaller square planter box on the right is made with carbon steel with stainless steel and copper (opposite side, not shown)hand-hammered inlays.